---
Killybegs Flowers
St Catherines Rd, Killybegs, Co. Donegal, Ireland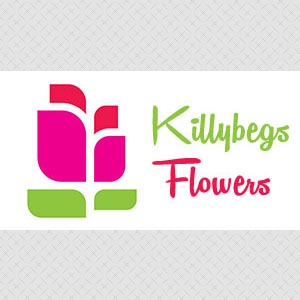 Address:
St Catherines Rd,
Killybegs ,
Co. Donegal
About Killybegs Flowers:
Killybegs Flowers, your local Killybegs flower shop. Buy flowers online, we look forward to receiving your flower order. We are committed to providing superb customer service top quality flowers for individuals and businesses in Killybegs, Co. Donegal area.
Opening Times:
Mon

9am - 5pm

Tue

9am - 5pm

Wed

9am - 5pm

Thu

9am - 5pm

Fri

9am - 5pm

Sat

9am - 2pm

Sun

Closed
We deliver flowers to:
Agharroo
Aighe
Altadoo
Altnagapple
An Charraig
An Lathaigh
Ard an Rátha
Ardara
Ardarn
Ardvally
Ashbrook
Baile an tSratha
Balbane
Ballintra
Balloghure
Ballure
Ballyboyle
Ballyderlan
Ballydevill
Ballyederlan
Ballyloughan
Ballyshannon
Ballysuggart
Beagh Bridge
Béal Átha Seanaidh
Bogagh
Bonnyglen
Bracky Bridge
Bruckless
Bun Dobhráin
Bundoran
Bunduff Bridge
Bungosteen Bridge
Calhaine
Carntullagh
Carraduffy
Carrick
Carrick Bridge
Carrick Lower Bridge
Carter's Bridge
Cartronplank
Cashellackan
Casheltown
Cashlings Bridge
Cavangarden
Cill Charthaigh
Cionn Locha
Cliafuine
Cliffony
Cloghboy
Common Bridge
Connor Bridge
Coolmore
Craigbeefan
Crannogeboy
Creevykeel Cross Roads
Crimlin Bridge
Croaghbeg
Crockfadda
Crocknagapple
Crocknasharrach
Cronagass
Cronkeeran
Crove
Crowbane
Crowkeeragh
Cruckfada
Currs
Deningornan Bridge
Derrylahan
Derryness
Donegal
Doonalt
Drumagraa Bridge
Drumanoo
Drumboarn Bridge
Drumconor
Drumdoo
Drumgorman
Drumnadart
Drumnakilly
Drumoake Bridge
Drumveagh
Drunickory
Dún Cionnaola
Dún na nGall
Dunkineely
Dunmuckrum
Durnesh
Eanybeg Bridge
Eanymore Bridge
Frosses
Gleann Cholm Cille
Glencolumbkille
Glendorragha
Glengesh
Glenties
Gubacreeny
Hill Town
Inbhear
Inver
Keelogs
Kilcar
Kilcasey
Kilclooney
Kildoney
Kilgoly
Killurtan
Killybegs
Kilrean
Kinlough
Kinnakillew
Lackcrom
Laconnell
Laghy
Laheen
Largy
Lergynasearhagh
Letterbarra
Lettermore
Lisavaddy
Liscally
Lougheraherk
Loughfad Hill
Maas
Maas Lower
Maas Upper
Maghera
Malin Beg
Malin More
Meananeary
Meenachallow
Meenacross
Meenadeeny
Meenadreen
Meenataggart
Meenavean
Meentullynagarn
Meentullynagarn Bridge
Meenybraddan
Meenychanon
Milk Haven
Moin Séarlas
Monargan Glebe
Mountcharles
Muckros
Mullaghmore
Mullanacross
Mullanasole
Mullanmore
Mullenieran Bridge
Mulnamin
Murlas Bridge
Na Ceala Beaga
Na Cealla Beaga
Na Gleannta
Naran
Narin
Newtownburke
Owenea Bridge
Portnoo
Raneely
Rathglass
Red Bridges
Redbrae
Roeckrow
Rosborough
Roshin
Rossbeg
Rossillybeg
Rossnowlagh
Rossnowlagh Lower
Rossnowlagh Upper
Roxborough
Sandfield
Shalwy
Shanaghan
Single Street
Straboy
Straleel
Straleel North
Stranagartan
Stravally
Teelin
Tullaghan
Tully Beg
Tully More
Tullybrook
Tullykonwar
Tullymore
Tullynaglack
Tullyvoos
Unshinagh
Wardtown
Winterhill
Overview for Killybegs Flowers
All reviews for Killybegs Flowers
They were delivered very quickly Thank you

The flowers were delivered on time and well received

GREAT got flowers send to my aunt in kilcar from america on time she said they were beautifull

Customer awarded 5 stars.