---
J P Flowers Monaghan
Market St, Mullaghmonaghan, Monaghan, Ireland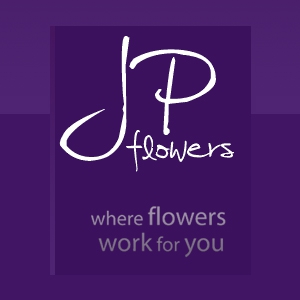 Address:
Market St, Mullaghmonaghan,
Monaghan
About J P Flowers Monaghan:
ll Handtied and personally arranged by Wilma and her team just ask for your favourite flower or colour and Wilma will make sure you have the best flower arrangement to suit your loved ones individual desires.
Opening Times:
Mon

9am - 5pm

Tue

9am - 5pm

Wed

9am - 5pm

Thu

9am - 5pm

Fri

9am - 5pm

Sat

9am - 2pm

Sun

Closed
We deliver flowers to:
Aghabog
Aghamackalinn
Aghlaverty
Aghnagap
Aghnamullen
Alkill
Allagesh
Annaghroe Bridge
Annaseeragh
Annavalla
Baile an Scotaigh
Balladian
Ballybay
Ballynahaia
Bananimma
Béal Átha Beithe
Béal Átha na Beithe
Bellanaman
Bellanode
Bessbrook
Billis
Blackraw
Braddocks
Bradox
Bryanhiller
Buíochar
Bulloghbrean
Burns Bridge
Caldavnet
Calliagh
Carrickaslane
Carrickroe
Carsons Bridge
Castleshane
Cavanagarvan
Clements Town
Cloghernagh
Clones
Clonkirk
Clontibret
Clontoe
Cluain Eois
Coolcorragh
Coolmannan
Cootehill
Corfad
Corlat
Corlealackagh
Corlougharoe
Corragarry Cross Roads
Corraghbrack
Corryarbeg
Cortolym Bridge
Corvoy
Creaghanroe
Creeran
Creeve
Creevelands
Creevelea
Cremoyle
Crossbane
Cúil Darach
Darraghlan
Dernagola
Derrygola
Derrygorry
Doohamlat
Doohamlet
Doohat
Dorothys Cross Roads
Drum
Drumacreeve
Drumcoo
Drumgolat
Drumgoole
Drumneill
Drumreask
Drumscor
Drumsmat Bridge
Dundian Cross Roads
Dundrannan Cross Roads
Dunmaurice
Dunraymond
Edenancane
Edergole
Emyvale
Faulkland
Feragh
Garran Cross Roads
Garrybane
Glannan
Glasloch
Glaslough
Glasslough
Glencorick
Glennan
Golan
Greenan's Cross Roads
Kildoagh
Killeevan
Killina
Killycrom
Killyleg
Killyneill Cross Roads
Kilnamaddy
Knockcor
Latnamard
Latton
Lemgare
Lemgare Rocks
Lennaght
Lisgillan
Lisnagreeve
Lisnalong
Listellan
Magherarny Cross Roads
McNally's Cross Roads
Monneill
Moy Bridge
Moyle
Moylemuck
Muinchille
Muineachán
Mullabryan
Mullaloughan
Nart
Newbliss
Raconnell
Radeerpark
Radrum
Rockcorry
Rossarrell
Scairbh na gCaorach
Scotch Corner
Scotstown
Selloo
Shanmullagh
Sheetrim
Silver Stream
Smithborough
Stone Bridge
Swans Cross Roads
Tallyvogy
Tamlat
Tedavnet
The Rock
Tirnaneill Cross Roads
Tonagh
Tonyglassan
Tossy
Tullycarragh
Tullynageer
Tyholland
Tyholland Bridge
Where to find us:
More About J P Flowers Monaghan & History
" where flowers work for you!"
Thats our motto. So why not let our flowers work for you. We are an Independant flower shop based in Monaghan Town. With a reputation for providing modern and progressive flowers with a consistently high standard of floristry.
At JP Flowers our staff are all trained and qualified florists thus brimming with creativity and ideas., and always ensuring that our designs are fresh and long lasting.
Specialties
Wilma Studied floristry in Glasgow, under some of Scotlands leading designers and received her training by an award winning floral Artists. With over 25 years hands on experience.
We have also worked closely in the past with an Interior Designers creating bespoke designs for many homes
Overview for J P Flowers Monaghan
All reviews for J P Flowers Monaghan
we have heard from the person we sent the flowers to that they are lovely-they also arrived on the date expected