Looking to send flowers to the UK from Ireland – we've got it covered!
If you're looking to send flowers to the UK from Ireland, Direct2florist is the ideal choice. As well as all of the major cities, our network of talented local florists can deliver across the UK to just about any town, city or village you can name. From Land's End to John O'Groats, we've got it covered (except for some properly remote locations in the Scottish Highlands and Islands of course).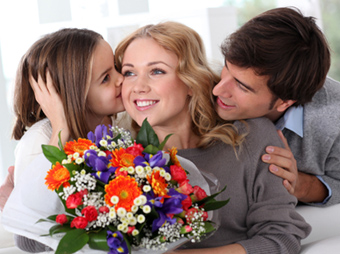 Direct2florist works by connecting flower senders directly with local florists. So, for example, if you're looking to send flowers from Ireland to London, simply type in London in the search box and up will pop a list of all the florists that can deliver for you.

There you will be able to choose which florist makes and delivers your order – by hand of course – having looked at the available products and read reviews left by previous customers and see each individual florist's feefo rating.

It's all about giving consumers control when sending flowers. What's more, all florists in the Direct2florist network have the flexibility to set their own prices and design their own arrangements, ensuring their honed skills are allowed to flourish.


The star ratings ensure florists are encouraged to maintain high standards at all times too. So, whether you're looking to send flowers to Aberdeen or Exeter Direct2florist Direct2florist is the perfect choice.

Did you know?
It's estimated that as many as six million people living in the UK have at least one Irish grandparent – that's equivalent to one in ten of the UK population.