---
Limerick Flowers
18 Willow Grove, Redgate, Limerick, Limerick, none, Ireland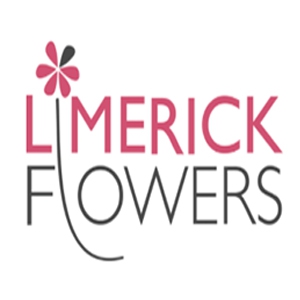 Address:
18 Willow Grove, Redgate,
Limerick ,
Limerick ,
none
About Limerick Flowers:
Carol Kenny has been in the flower business in Limerick city Ireland since June 1990 and can personally deliver fresh flower Bouquets, Arrangements and Wreaths/tributes in Limerick city and county as well as county Clare and north Tipperary. Delivery within Limerick City is included in the price quoted, for deliveries outside the City there is an additional charge.
Opening Times:
Mon

9am - 5pm

Tue

9am - 5pm

Wed

9am - 5pm

Thu

9am - 5pm

Fri

9am - 5pm

Sat

9am - 5pm

Sun

Closed
We deliver flowers to:
Abington
Adare
Aghduff Bridge
Ahnagh Bridge
An Brú
An Cheapach
An Cheapach Mhór
An Fhiacail
An Geata Bán
An Port Nua
An Port Rua
An Scairbh
An tAonach
An tOspidéal
Anglesry Bridge
Annaboty
Annacarriga
Annaghneal Bridges
Annagore Bridge
Ardnacrusha
Ardsollus
Ardsollus Bridge
Askeaton
Áth Dara
Áth Leathen
Athlacca
Athlunkard Bridge
Aughadareen Bridge
Aughboy
Badyke
Baggotstown
Baile Hiobaird
Baile Uí Bheoláin
Ballinard Cross
Ballincurra Bridge
Ballingaddy South
Ballingarrane
Ballingary
Ballingrane
Ballinleeny
Ballinruan
Ballinvreena
Ballyagran
Ballybrood
Ballycarick Bridge
Ballyengland
Ballyfraley Bridge
Ballygeale
Ballygodboy
Ballyhane Bridge
Ballynabanoge Bridge
Ballynacally
Ballynaclogh
Ballynamona
Ballynamrossagh
Ballynanty
Ballynaveen Bridge
Ballyneety
Ballynoe Bridge
Ballysheedy
Ballysteen
Ballyvalode
Ballyvoodane
Ballyvorney
Ballyvourcher
Balyshalikin
Bananalleen
Banoge
Bargarriff
Barnakyle Bridge
Barrigone
Barringtonsbridge
Bartholomews Bridge
Bawn
Beaghfa
Béal Átha Gabhann
Bennett's Bridge
Birdhill
Blackboy Bridge
Bodyke
Bohaten
Boher
Boherglass
Brickhill Bridge
Brindleys Bridge
Brittas
Broadford
Brú Rí
Bruff
Bruree
Bulgaden
Bunratty
Bunratty East
Bunratty West
Caherconlish
Cahernahallia
Cahir Guillamore
Caisleáñ Ui Chonaill
Callaghan's Bridge
Cappach
Cappagh White
Cappamore
Capparoe
Carhameere
Carranahingan Bridge
Carrigatogher
Carrow Cross
Castleconnell
Cathair Chinn Lis
Cauteen Bridge
Charleville
Cill an Dísirt
Cill Chisín
Cill Dalua
Cill Fhíonáin
Cill Mhuire
Cill Míde
Cill Mocheallóg
Cill Tíle
Clare Bridge
Clarecastle
Clareen Bridge
Clarina
Clashbane
Claureen Bridge
Clogghanduff Bridge
Cloghane Bridge
Cloghansoun Bridge
Cloghaun Bridge
Clogher Bridge
Cloncagh
Clonrush
Cloomagro
Cloongaheen East
Cloonlara
Cloonteen
Cloonusker
Cluain Lára
Cnoc Áine
Cool Bridge
Coolcoosaun
Coonagh
Cora Chaitlín
Courtmatrix
Cragg
Cratloe
Creeves
Creggaun
Croagh
Croisín
Cromadh
Croom
Cross of the Tree
Crusheen
Cuinche
Cullen
Curragh Bridge
Curreeny
Curreeny Cross
Cush Cross Roads
D'Esterre's Bridge
Derraun Bridge
Derroran Bridge
Derrycalliff Lower
Derrycon
Derryheena
Derrymore
Derryvough
Donohill
Dooglaun
Doon
Dooneen Bridge
Doorus
Drehidnagower Bridge
Drehidnaman Bridge
Droíchead Abhann Ó gCearnaigh
Droíchead an Chláir
Droichead Uí Bhriain
Drumadrohid
Drumsillagh
Dún
Duntryleague
Eas Géitine
Elliss Bridge
Elton
Emly
Emmet's Cross Roads
Faing
Fair Green
Farnane
Feadamair
Feakle
Feakle Lower
Fedamore
Feenagh
Ferry Bridge
Flagmount
Foley's Cross Roads
Fort Middle
Fountain Cross
Foynes
Furnace
Garrauncam Bridge
Garryfine
Garrykennedy
Garrykonnedy
Garryspellane
Garryspillane
Gilloge Bridge
Glashanailor Bridge
Glenbane
Glenbonniv
Glenbrohane
Glendree
Glenogra Bridge
Gorfaaguggin Bridge
Gortnacummer
Gortnakistin
Gortnamearacaun
Gouldavoher
Graiganster
Grange Bridge
Grean Mountain
Hell Bridge
Herbertstown
Hogane's Bridge
Hospital
Hurlers Cross
Imleach
Inis
Islandmore
Kilbane
Kilclaran
Kilcolman
Kilcommon
Kilcornan
Kilcullane
Kildysart
Kilfinane
Kilfinnane
Kilfinney
Kilfinny
Kilkishen
Killadysert
Killaloe
Killanena
Killoscully
Killuragh
Kilmailock
Kilmallock
Kilmastulla
Kilmastulla Bridge
Kilmeedy
Kilmurry
Kilpeacon
Kilpeacon Cross Roads
Kilriffen
Kilseily
Kilteely
Kilvoydan
Knockaderry
Knockainy
Knockardan Cross Roads
Knockbrack Upper
Knocklong
Knocknamucky
Kylegarve
Labbadiha Bridge
Landsdowne Bridge
Latoon Bridge
Lattin
Lavally
Leugh
Limerick Junction
Liscullaun
Lismullane
Lissatunny
Longford Bridge
Losset
Loughgur Cross
Luimneach
Maghera Cross
Mahonburgh Bridge
Mantlehill
Mary Fort
Mary Villa
Mary Ville
Massy's Bridge
Meanus
Meelick Bridge
Milltown Bridge
Moanabricka
Moanmore
Moanvaun
Monard
Monaster
Montpelic
Moroe
Mount Catherine
Mountshannon
Mungairit
Mungret
Murrins Cross Roads
Nanny's Cross Roads
Nester's Bridge
New Kildimo
New Pallas Grean
Newhall Cross Roads
Newmarket on Fergus
Newport
Nicker
North Bridge
O'Briensbridge
O'Callaghansmills
Ogonnelloe
Oil Mill Bridge
Old Bridge
Old Kildimo
Old Pallas
Oola
Pailís Chaonraí
Palatine Street
Pallas Grean
Pallasgreen
Pallaskenry
Patrickswell
Pinker's Cross
Pope's Bridge
Portroe
Poulagower
Quin
Quinn
Ráth Caola
Ráth Luirc
Rathkeale
Rathmorgan
Rear Cross
Reens
Reens Bridge
Rineanna
Riverville
Rodus Bridge
Rossaguile Bridge
Rossanure
Routagh Bridge
Saint Catharine's
Saint Catherines
Saint Joseph's
Saint Patrickswell
Sallybank
Scariff
Scarriff
Scott's Bridge
Seanghualainn
Sedboro
Shallee Cross Roads
Shanagolden
Shearins Cross
Shelhan's Cross
Shronell
Silvermines
Sionainn
Sixmile Bridge
Sixmilebridge
Skool
Spancelhill
Stonehall
Tobar Phádraig
Toem
Tomgraney
Tooreenbrien
Tooreenbrien Bridge
Trough
Tuaim Gréine
Tuamgraney
Tulla
Tuogh
Tyredagh Upper
Uggoon
Úlla
Vermont
Whitegate
Woodfield Bridge
Wyndham's Bridge
Where to find us:
More About Limerick Flowers & History
limerickflowers.com is the online store of Flowers & Things located at Willow Grove, Redgate, Limerick, Ireland and we will deliver quality fresh flowers and guarantee your full satisfaction
We will personall deliver your flower order in Limerick City Ireland and surrounding area.
CAROL KENNY has been in the flower business in Limerick, Ireland since June 1990
Contact us on 353 61 417667 or limerickflowers@gmail.com
visit us on Facebook and Twitter
Specialties
we personally deliver fresh flower bouquets, arrangement and wreaths to Limerick city and county as well as County Clare and North Tipperary.
we can deliver flowers to limerick regional maternity hospital and fruit baskets to limerick university hospital.
we will deliver wreaths and sympathy bouquets to all funeral homes in the limerick, clare, North Tipperary area,
Location & Delivery
We are located in Willow Grove, Redgate, Limerick and we personally deliver within a 50km radius of Limerick City.
Delivery within City limits is included in the price quoted and extra delivery of approximately €1 per 2 km is charged on deliveries outside the City,
Overview for Limerick Flowers
All reviews for Limerick Flowers
Thank you very much for your excellent service and prompt delivery. The wreath is beautiful.

Great Florist. Delivered exactly what I wanted. Sent me a picture of final product which I thought was a brilliant idea. I would definetly use this florist again. Thank you.

Customer awarded 5 stars.

Excellent service, would strongly recommended, didn't order till after 6 oclock, flowers were beautiful and arrived next day, recipients were very pleased, and flowers actually looked better than picture advertised.

I live in far away and found this florists on here, I was expecting a decent quality but nothing extraordinary, however I must say I was really impressed with the service and the team were easily contacted, the flower was beautiful and my girlfriend really loved it. A high quality Rose that was described as perfect by her!

Great service, quality of flowers was exceptional...

The flowers are lovely but my friend's reaction to it will serve as my guidance in rating it. Unfortunately, she has not reached out to me yet. I have no complaints regarding the delivery. I appreciate sending me the photos. Were they taken from her house? <br/> <br/>I will definitely send more from Limerick Flowers.

Beautiful bouquet of pink roses and lilies. A comparatively large bouquet with a nice mixture of opened and yet to open flowers. Hand delivered by the shop on time. Highly recommended.